Email: info@aprimitiveplace.org

Primitive & Colonial Inspired Homes

Primitive & Colonial Inspired Kitchens

This page was last updated: July 9, 2010
Decorating tip:

When displaying your crocks, wooden boxes and bowls, think outside of the box. Use them for things other than what they were intended. Crocks are great for displaying kitchen utinsels and rolling pins. Wooden boxes are great for your vintage textiles or even to keep on the kitchen table with paper napkins for everyday use. Dough bowls and dough boards are wonderfully versatile. You can change your display seasonally with these or more often if you are like me!

Decorating tip:

Remove kitchen cupboard doors to give yourself more display space and to show off those special dishes.

Linda (Behind My Red Door) removed her cupboard doors to create a make-shift buttery (as pictured to the left). Display vintage looking jars with flour and sugar in them and add your very own vintage looking labels!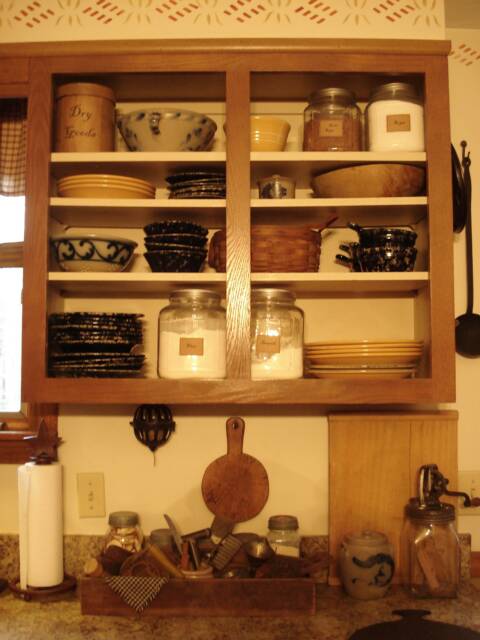 Submitted by Behind My Red Door 2008

Treenware

Treenware had been used for centuries in homes. Treen is the English word for wood–translated : wood ware. Carved from wood – bowls, trenchers, utensils and spoons were used daily by the common housewife and her family. Look for treenware bowls, dough bowls, kitchen utensils and trenchers to help give your home the primitive look.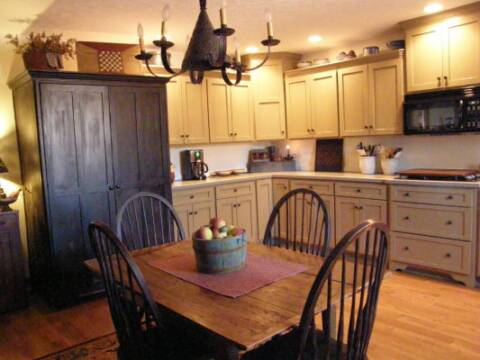 Submitted by primlover63 2009

Click on thumbnails  to enlarge photo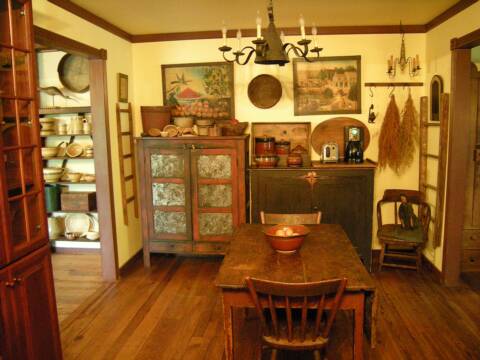 Submitted by Winterberry Farm 2009

Click on thumbnail to enlarge image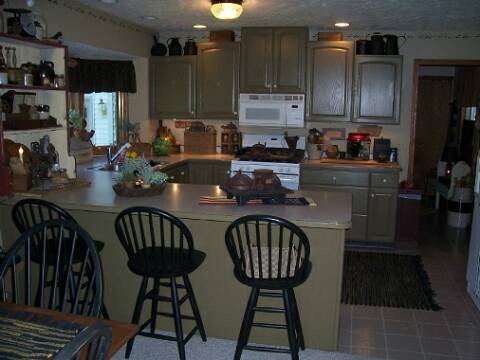 Submitted by A Primitive Pond Homestead 2009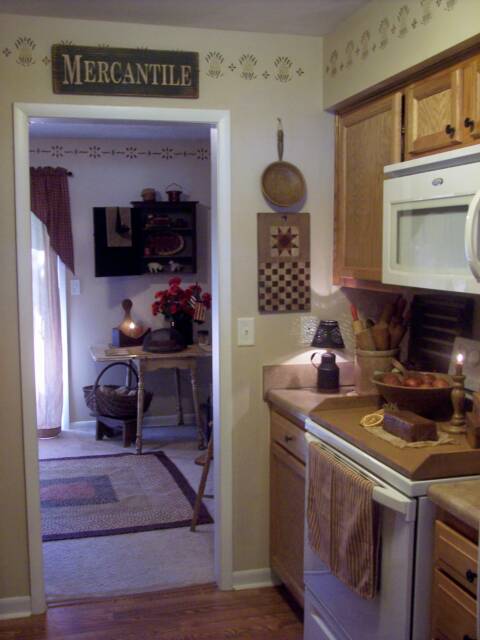 Submitted by CozyCoop 2009

Click on thumbnail to enlarge photo

Click on thumbnail to enlarge image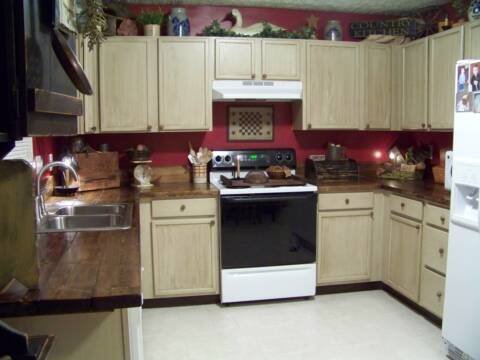 Submitted by primsfromabove 2009

Top Kitchen Collectibles

1.  Wooden Bowls

2.  Crocks/Jugs

3.  Dough board

4.  Cutting boards

5.  Wooden boxes

6.  Wooden utinsels

7.  Rolling pins

8.  Yellow ware bowls

9.  Vintage textiles

10. Baskets

11. Advertising crocks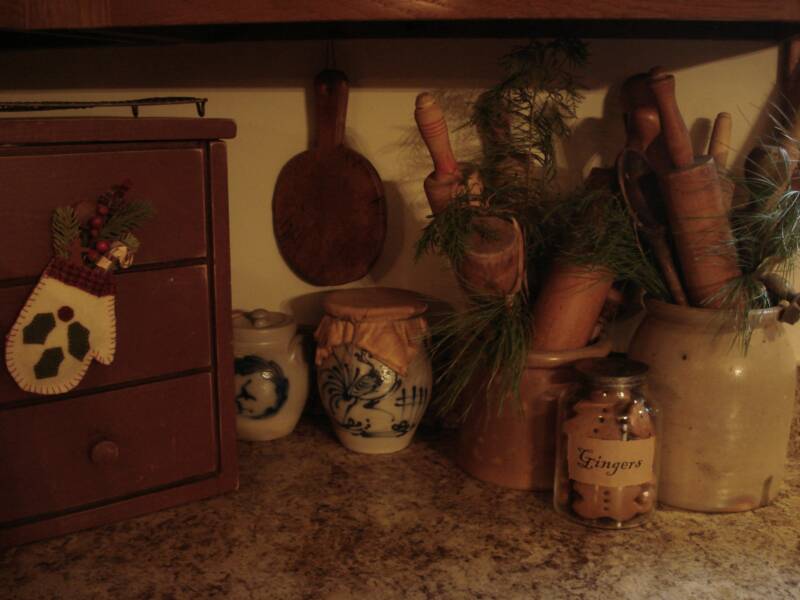 Use old vintage canning jars to display cinnamon sticks, old rag balls, fixins, dried apples/oranges, noodles, oatmeal, cornmeal...etc! Finish them off with a zinc cover and display on a kitchen shelf!

Submitted by Behind My Red Door 2009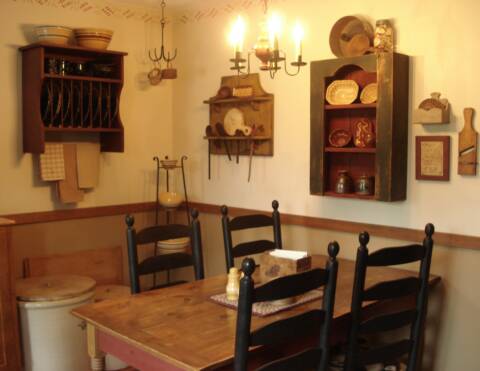 Submitted by Behind My Red Door 2008

Photo Right:

Linda's colonial kitchen in dark red, black and mustard is warm and inviting.

Click on thumbnail to enlarge image