Email: info@aprimitiveplace.org

Primitive & Colonial Inspired Homes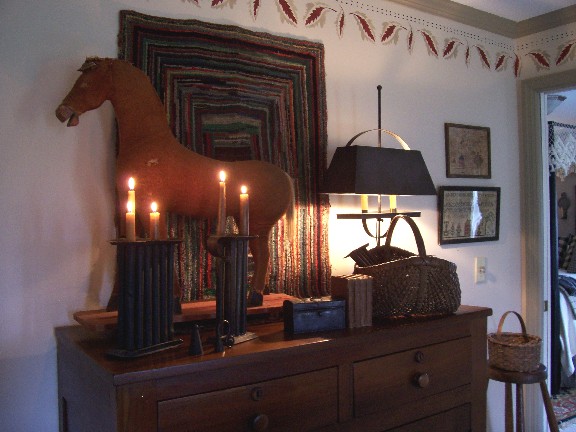 primitivestitcher

member since October 2009

Click photo to go back to members gallery

Welcome to Primitivestitcher's Photo Gallery

Member: Primitivestitcher

Member since: October 2009

Home State: Tennessee

Interests/Hobbies:

Spending time with my family, stitching, rug hooking, sewing, gardening, antiquing, and decorating.


This page was last updated: March 2, 2010
Submitted by primitivestitcher 2010

Hello...my name is Linda and I live in beautiful East Tennessee with my husband of 40 years this year. We are blessed with a wonderful son, and daughter in law...along with our beautiful fraternal twin granddaughters that will be 12 years old this July.

I have always loved to decorate. I started out with Harvest Gold "shag" carpet in the early 70's and have went through every style and fad in between. In the late 80's, I started loving the more simple, and plain country style. I opened a Country Primitive shop because in my area there were no Country Shops. My taste starting going more toward the Early American country, so I gradually upgraded my "country wares" to a more colonial look.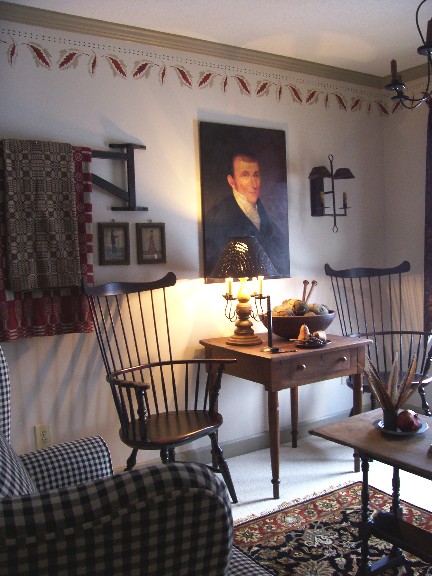 My favorite thing to do, besides spending time with my family, is stitching. I have been making primitive naive school girl samplers since 1996 and having been selling them on Ebay and my Picture Trail.

My hubby has been so sweet to "support" my habit and has always told me..."I don't care what you do just make our home comfortable" and that is what I love about this Early American look. It is simple, clean, and your home "hugs" you when you walk through the door.

Submitted by primitivestitcher 2010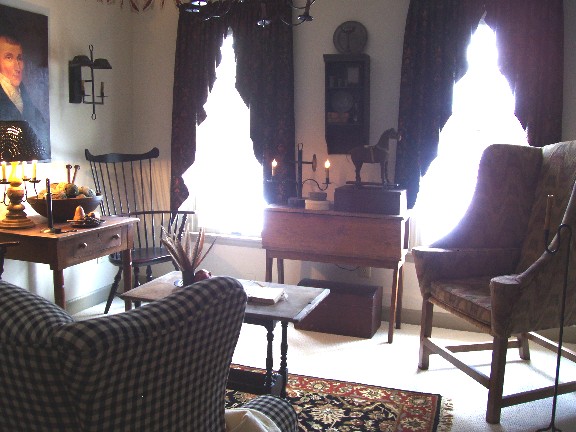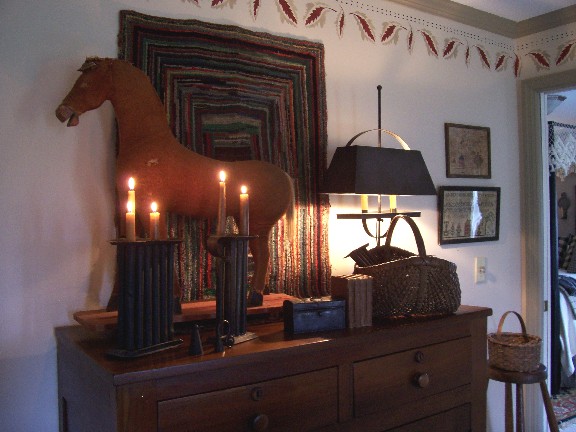 My Ebay seller name is theprimitivestitcher.

Thank you for your visit!

I sold my Primitive Shop in 1995, but I am still active in helping out and finding new and unique items for the new owner - we have become "best friends".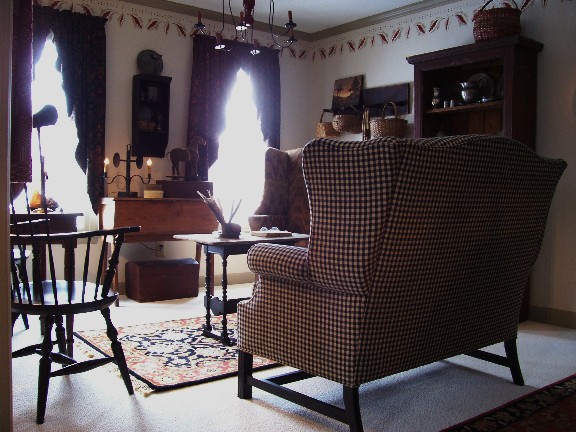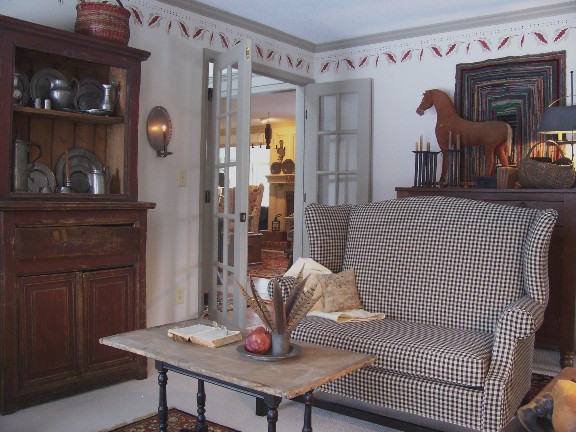 Submitted by primitivestitcher 2010

We have lived in this home 2 years. When we purchased it, it needed some TLC.

I love transforming something into something I vision.

Submitted by primitivestitcher 2010

Submitted by primitivestitcher 2010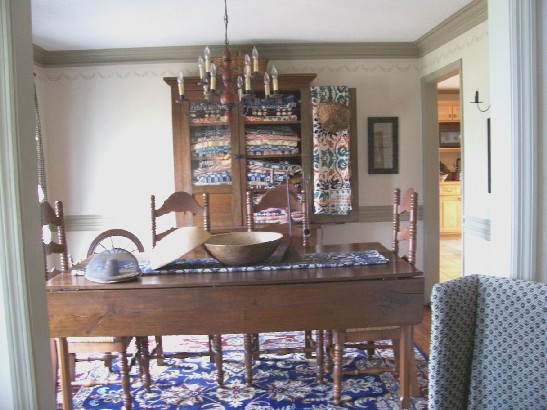 COLONIAL INSPIRED DINING ROOM

Submitted by primitivestitcher 2010

Click on thumbnail to enlarge image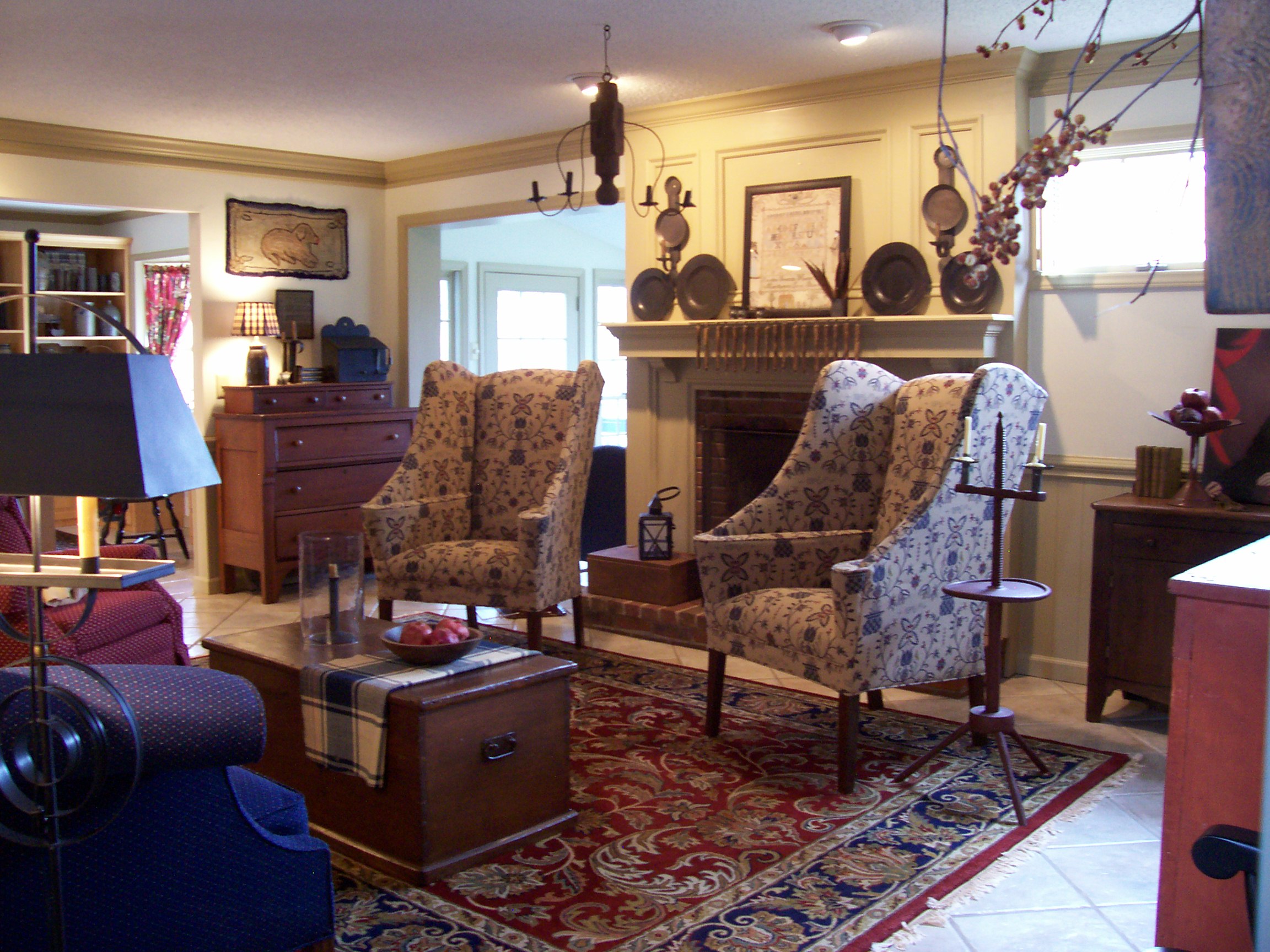 COLONIAL INSPIRED GREAT ROOM

Submitted by primitivestitcher 2010

Click on thumbnail to enlarge image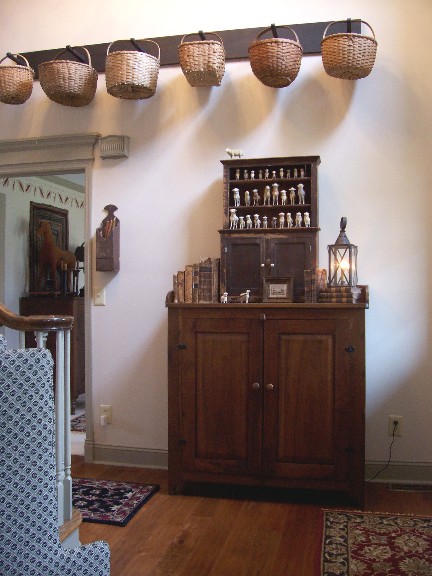 Submitted by primitivestitcher 2010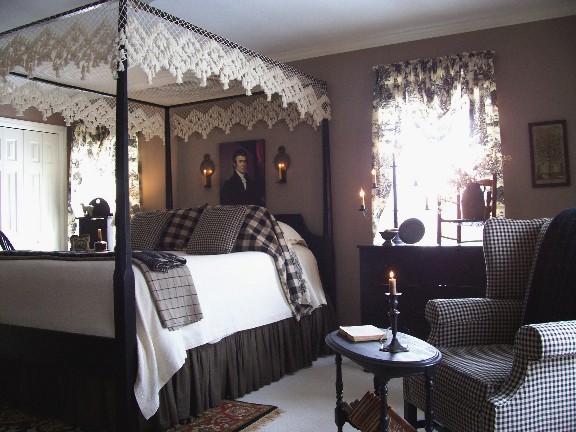 COLONIAL INSPIRED MASTER BEDROOM

Submitted by primitivestitcher 2010

Click on thumbnail to enlarge image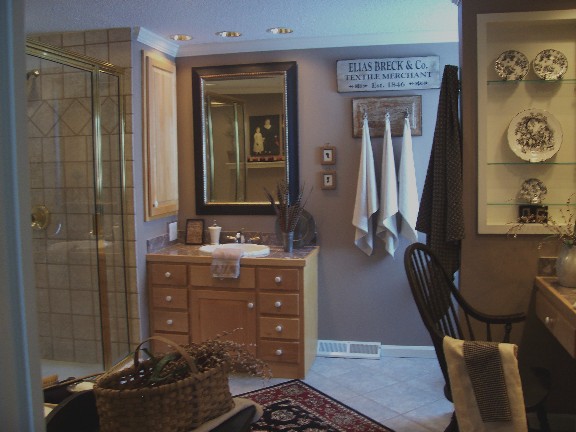 COLONIAL INSPIRED MASTER BATHROOM

Submitted by primitivestitcher 2010

Click on thumbnail to enlarge image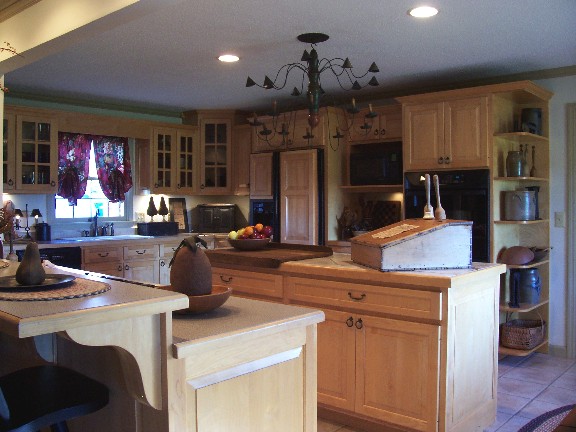 COLONIAL INSPIRED KITCHEN

Submitted by primitivestitcher 2010

Click on thumbnail to enlarge image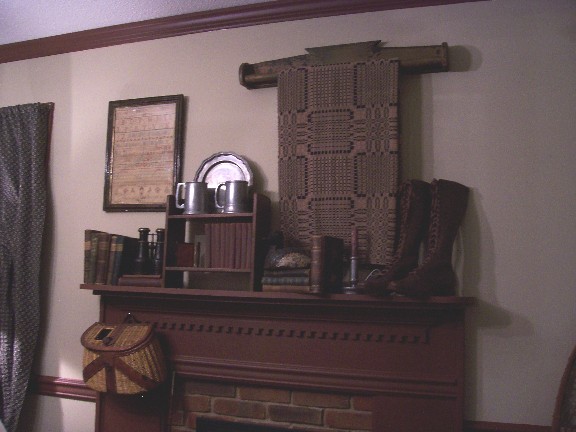 Submitted by primitivestitcher 2010

Click on thumbnail to enlarge image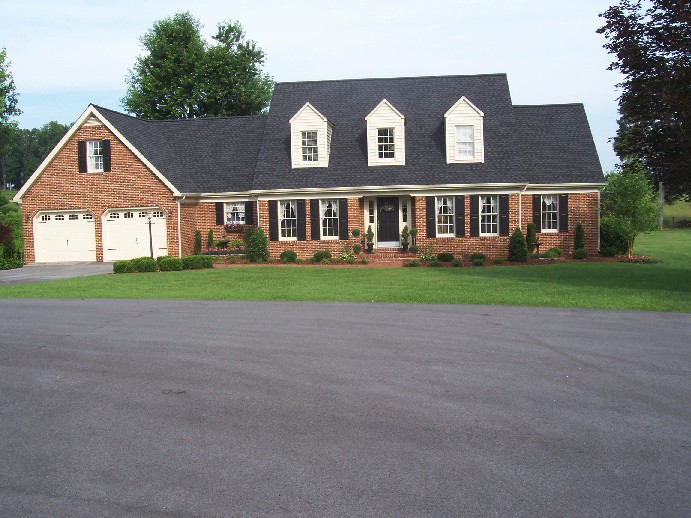 Submitted by primitivestitcher 2010

Click on thumbnail to enlarge image