Rusty Star Primitives

member since June 2010

Click photo to go back to members gallery

Welcome to Rusty Star Primitives

Member: Rusty Star Primitives

Member since: June, 2010

Home State: Ohio


This page was last updated: November 17, 2010
Submitted by Rusty Star Primitives 2010

Email: info@aprimitiveplace.org

Primitive & Colonial Inspired Homes

My name is Sandy, I live in London, Ohio with my husband, two cats and a dog.  I have been happily married for 44 years and we have two daughters and 3 grandchildren.  We just recently moved back to be closer to family after living several hours away.  I enjoy living just 5 houses down from my daughter, Lisa, and her family. It also gives me the opportunity to see my other daughter, Heather, and her family.  Nothing more precious then family.

I have found as you grow older, it is so important  & comforting to have family and loved ones nearby.

During my free time, you can find me out in my flower gardens or shopping at one of my favorite primitive or antique stores.  I absolutely love shopping and I must admit that I am always changing something around in my house.  I also enjoy cross-stitching, although I haven't done much of that lately.  I guess I have been staying busy with decorating our new home and finding new things to fill each room.  Hope you enjoy my home as much as I do.

Primitive-Colonial Inspired Kitchen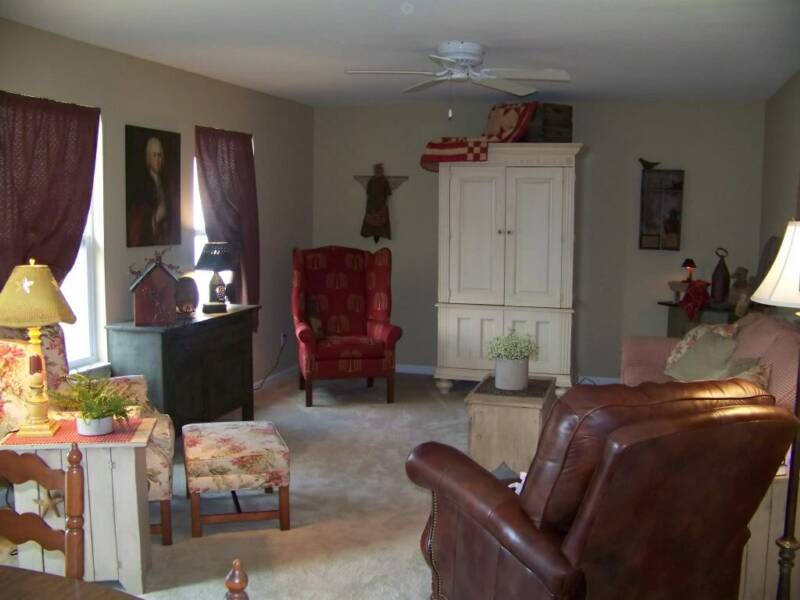 Click on thumbnail to enlarge image

Submitted by Rusty Star Primitives 2010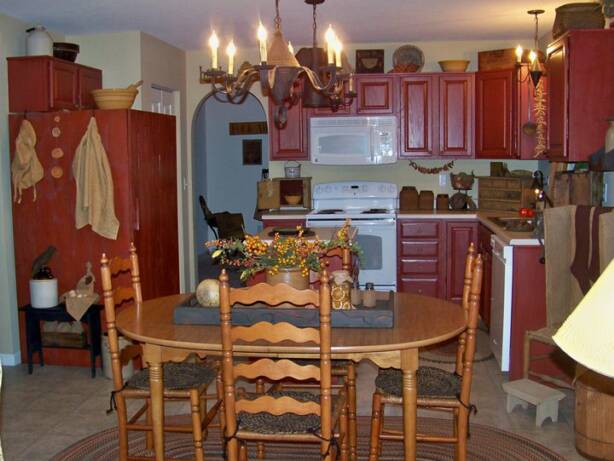 Click on thumbnail to enlarge image

Primitive-Colonial Dining Room

Submitted by Rusty Star Primitives 2010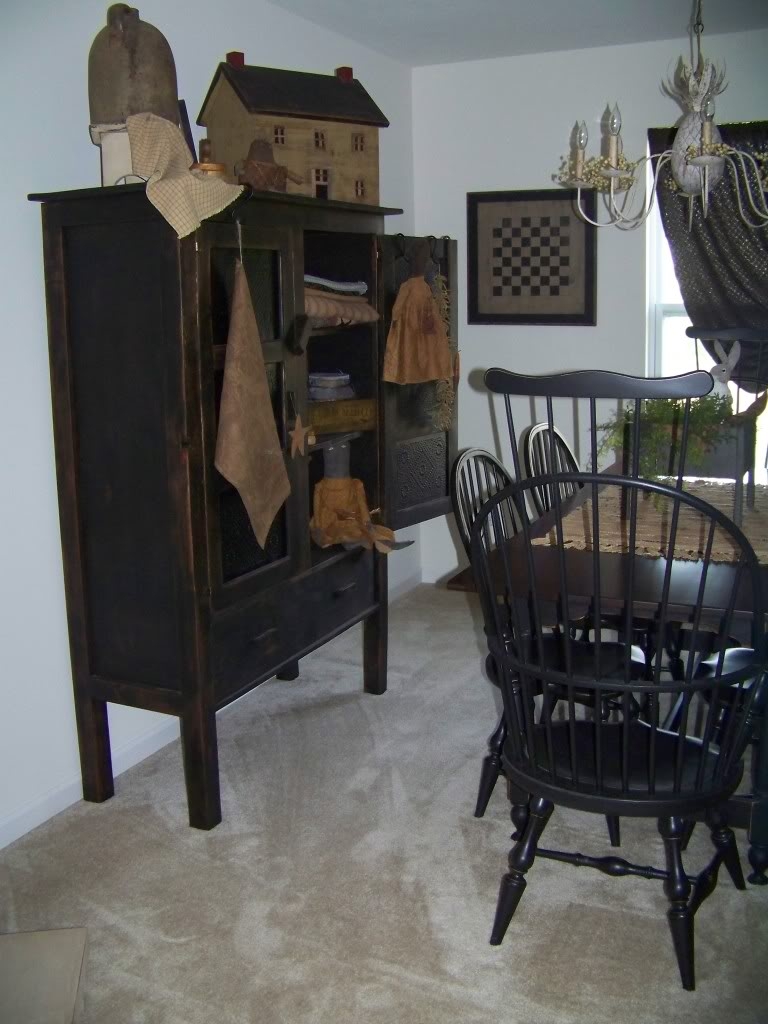 Primitive-Colonial Bedroom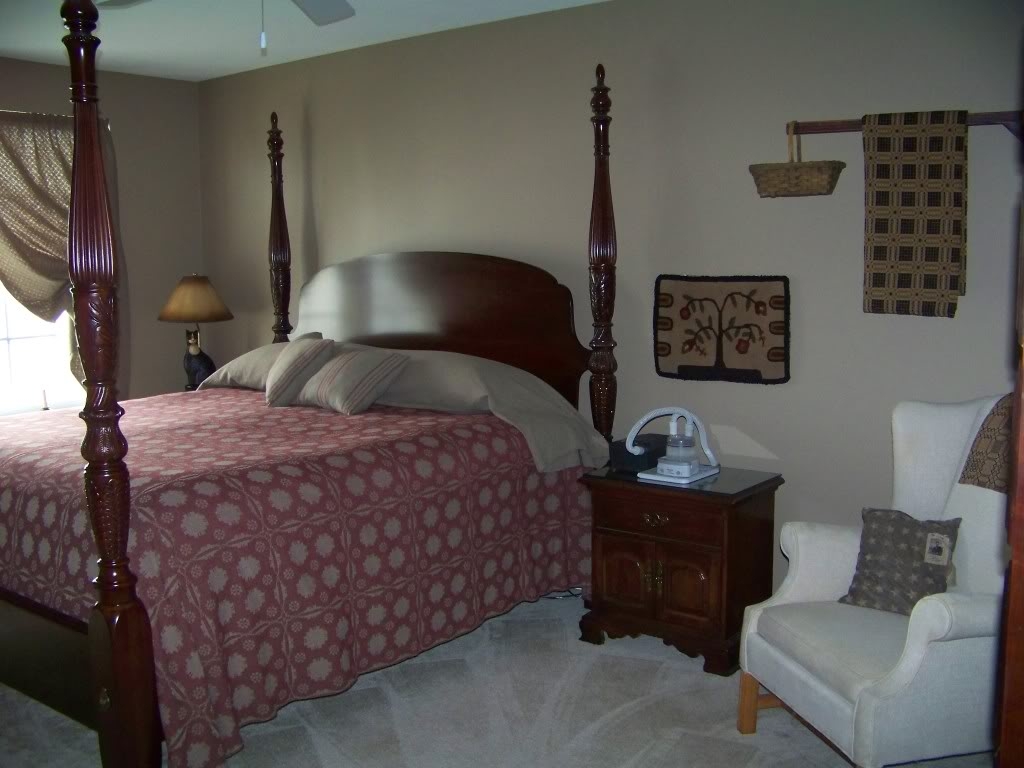 Submitted by Rusty Star Primitives 2010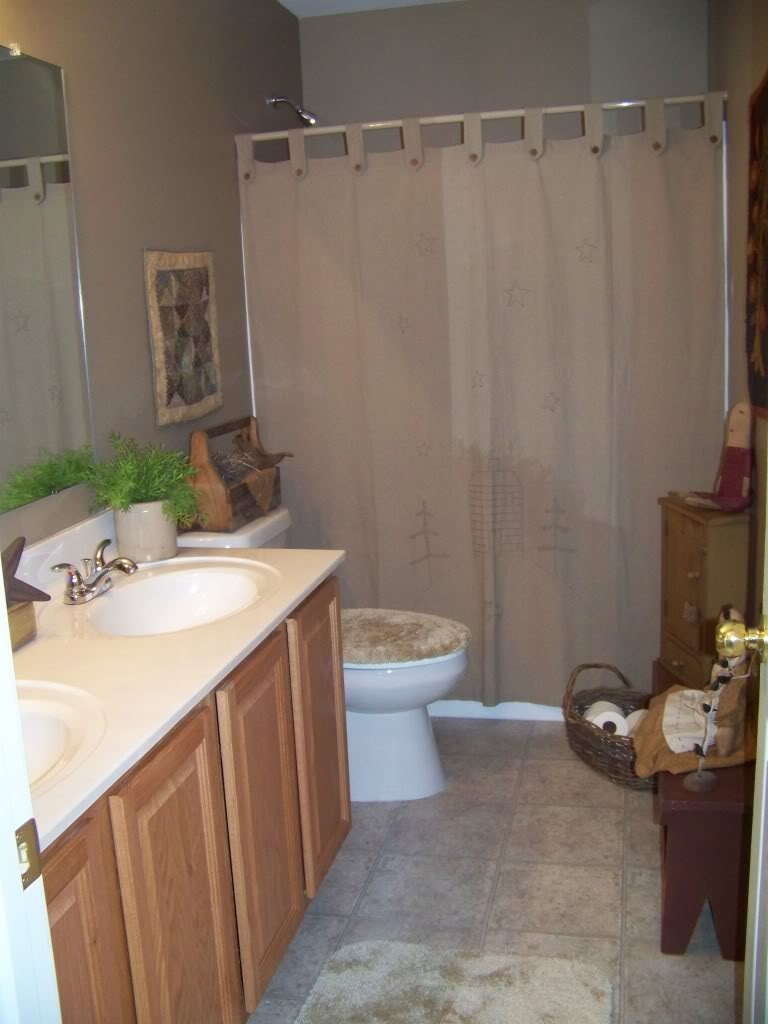 Primitive-Colonial Bathrooms

Submitted by Rusty Star Primitives 2010

Primitive-Colonial Hallways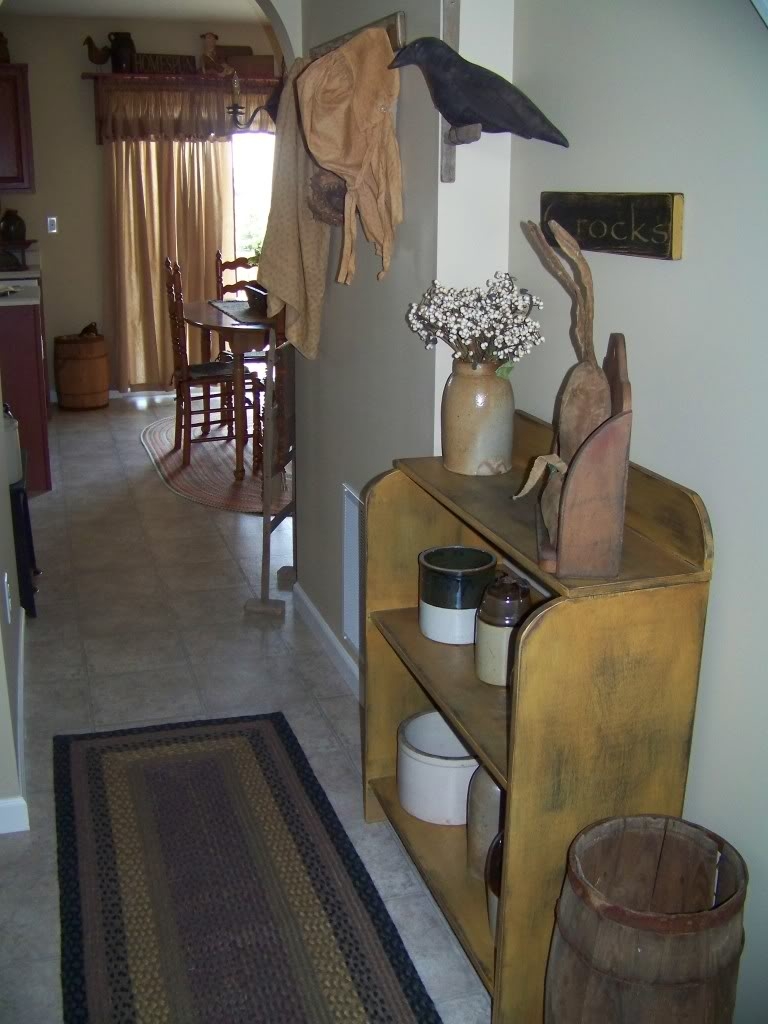 Submitted by Rusty Star Primitives 2010